The World's Largest Advertising Agencies
An advertising agency designs, plans and manages all aspects of advertising for its clients. Advertising agencies can specialize in a particular branch of advertising, such as interactive advertising or offer a comprehensive service to all advertising tools such as websites, social and online advertising, etc.
Choosing a good advertising agency for short and long term goals is one of the concerns of business owners. While there may always be many options, companies know choosing a good advertising agency will turn their advertising costs into an investment and a bad advertising agency may lead to wasted organization resources.
There are six sections or departments in any advertising agency these six may also be subdivided into multiple parts and get many names and titles, but the companies' skeleton and structure is nonetheless constant. These departments are as follows:
Implementation/project services

Project planning

Creativity department

Accounting and Finance

Media purchase

Production
An advertising Company is a company that:
Creates new advertising ideas;

Design print, radio, television and internet advertising

Reserves advertising space and time

Plans marketing campaigns

Performs necessary research

Provides other services that help customers succeed
Watching interesting ads is entertaining and fun, and advertising can ultimately lead to a popular brand. Branding has a direct connection with creativity that successful advertising managers enjoy.
What is an advertising plan?
An advertising plan delivers the right message through the right media to the customer. A company's
Advertising plan originates from the overall marketing plan of that company.
What is the Purpose of advertising?
The purpose of advertising is to provide information, persuade or remind people. In advertising with the intention of providing information, an organization and products are introduced. With an intention to persuade, in advertising the focus and emphasis is on provided services the good's special features or to create a preference in the customer's mind about the company's product against competitors. In reminder-targeted advertising, re-emphasized product features are usually used in the late stages of product life. Generally speaking, in its life cycle, every product needs different advertising goals.
Advertising Budget
Advertising budget affects all aspects of advertising. There are different methods to determine an advertising budget. Such as;
Historical Method:
In this method, the advertising budget for each year can be adjusted by taking into account percentage increase in inflation or other market factors based on last year's budget.
Task-Goal Method:
In this method, the cost of achieving each goal is determined by the set of goals that have been developed for each activity. For example, how much would it cost to have 50% of the people know about the product on the market? How many consumers should be reached and how many times each should be exposed to the ad? And what are the levels and costs needed to use the media?
Percentage from sales Method:
In this method, as the name implies, the advertising budget will be a percentage of the sales.
Competitive Method:
In this method, budgeting often determines the competitive status and competitors' budget as the criterion for determining the budget.
Advertising Strategy:
Once the budget and goals are set, a decision on the content and message of the ad has to be made. The method of achieving the goals set out in the preceding steps is given by the budget specified in this section. Content editing and advertising message is the job of advertising professionals, however, the advertising and marketing manager must be able to understand the process and make sure the job is done well.
Advertisement Performance:
Among steps taken at this stage is media planning and ultimately producing the ad. In media planning, the composition of the used media and the reasons for their selection, as well as the timing of their use are presented. Due to their different effects on the audience, different Medias generate different reactions. Therefore, as for the benefits and functions of each media and considering the available budget and advertising purposes, the choice of media or a combination of suitable media is made. Radio, television, newspapers and magazines, social media, etc. are some of the medias used at this stage.
Advertising Evaluation:
Advertising evaluation should measure the effectiveness of advertising in accordance with the specified advertising goals. The advertising plan should regularly evaluate the relevance of the sales and the results of the sales of the ads served and find out whether the ad has been able to reach the target audience?
Advantages of Using an Advertising Agency:
An advertising agency is capable of purchasing mass media at a massive cost, while a small business cannot do it alone.

Adverting agencies are well trained and know where to place your ads to get good access to the target market and avoid wasting resources.

They help you identify your target market, so the message you want is designed to reach those people.

They are relatively easier to manage. (advertising agencies)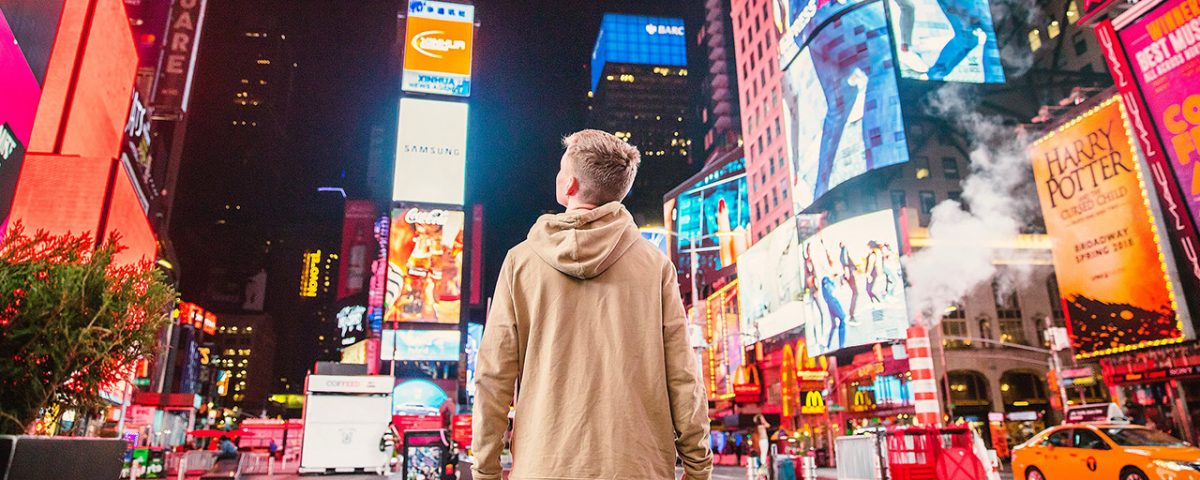 Disadvantages of Advertising Agencies:
The most important disadvantage of an advertising agency is the communication factor. If an advertising agency fails to communicate well or delays its customer's goals, there can be many problems.
Another disadvantage is advertising agency discounts in the media. Due to some problems, you may not be able to take full advantage of these Medias.
On June 02, 2016 at the Effie Awards, the most effective advertising agencies in different fields were announced and received award. The Effie awards ceremony is the largest and most prestigious awards ceremony in the world.
The list of winners is as follows:
The most influential advertising agency networks:
Ogilvy and Mather

BBDO Worldwide

Starcom

McCann World group

Leo Burnett Worldwide
The most effective advertising agencies:
Ogilvy and Mather

BBDOW Worldwide

Leo Burnett/Arc

Starcom

And Sunny 720
Introducing Advertising Agencies:
Ogilvy & Mather
Ogilvy and Mather advertising agency was founded in London in 1850 by Edmund Mather and after a few years merged with another New York advertising agency in 1964 founded by David Ogilvy and a part of WPP Group and formed one of the largest marketing and communication companies. The company is known for its collaboration with companies such as Dove, American Express and IBM.
WPP plc
This multinational company is active in advertising and public relations, with its headquarters in London and its administrative offices in Dublin Ireland. It has the largest advertising revenue in the world and employs around 190,000 employees in its 3,000 plus offices. They also own several advertising networks including MRB, TNS, Grey, Millward Brown and Knowlton & Hill.
Britannia Communications:
Is an English Advertising Agency that focuses on marketing and communications to help companies increase their online audience by collecting public domain information and measuring the effectiveness of individual campaigns. This information allows users to move forward in order to gain a better understanding of the media.
Hub 09 Brand People:
Created by Marco Foccio in 2009, the Italian advertising agency focused on social media and brand culture to shape the relationship between individuals and brands. In 2014, they attracted Carrer Noir, which led to an increase in their customers. The agency's services include social media, branding, digital public relations, promotion, creativity and strategy, managing live blogs and production of videos and teasers.
Mind Share:
Mind Share Marketing Services Company was founded in 1997 by a few members of Ogilvy & Mather, and JWT and now comprises an extensive global network of 6000 employee and 82 countries from the US, Europe and the Middle East and Africa.
MEC
Founded in 2002 by the merger of the Media Edge and CIA and customers such as Channel, Paramount Pictures, Netflix, Vodafone, Chevron, and visa MEC. Global network headquartered in London with about 5000 employees around the world. They partnered with Group M and their main business is media planning and planning.
Antevenia
The Antevenia Agency was established in Madrid in 1997 and has other offices in Barcelona, Milan, London and Paris. Their main objective is to foresee the customer market, increase sales and improve brand marketing performance. The Company's C.E.O is Joshua Novick and the chief Executive Officer is Pablo Perez.
IDesing
Created in 2013 in Barcelona, the company focuses on website design, online marketing, SEO and content strategy. They give existing companies plans to improve online presence, SEO and website traffic. They also offer features such as web page design and web hosting services.